Exclusive Offers
Welcome to Chicago Northwest
We hope you enjoy these exclusive offers to Chicago Northwest partners!
Offers are subject to change without notice to Meet Chicago Northwest.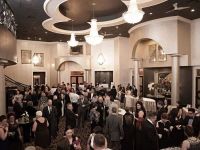 The Seville now offering Catering Service :
The Seville now offering Catering service for Wedding, Corporate, and social gathering of 25 people or more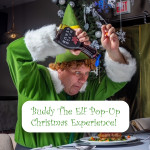 Buddy the Elf Pop-Up Christmas Experience! :
Why settle for an average holiday party this year when you can be part of the Buddy the Elf Pop-Up Experience!! A little bit of whimsy and a whole lot of fun to celebrate your organization's staff, at a party to remember. Available for events of 30-50 guests with Lunch and Dinner experiences available from November 27-December 26. In addition to a fully decorated space and a four course themed menu, this interactive night will also feature a visit from Buddy! Call our Sales Department today at 630-773-4000 or click on the link for full details.
Category: Group Offers
Offer Starts: 11-27-2021
Offer Ends: 12-26-2021